Dale & Ernie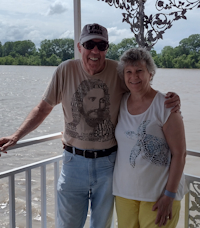 Send an E-Mail to Dale or Ernie or Both Of Us



Press "Ctrl-D" to bookmark this page.




Welcome To Our Home Page
Our fifth great-grandchild and first great-granddaughter, Trinity RaeLynn, was born May 28, 2016.
Click on the following links to visit our other pages. Clicking Home on our other pages will bring you back to this page.
Last updated: