Dale & Ernie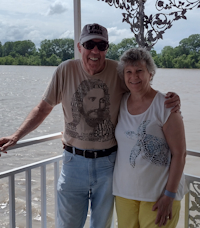 Send an E-Mail to Dale or Ernie or Both Of Us



Press "Ctrl-D" to bookmark this page.




Welcome To Our Home Page
Tim has 2 children from previous relationships. Mark has two children and 3 grandchildren from previous relationships. From these two marriages the number of our grandchildren has increased by 2 and our great-grandchildren by 5.
Click on the following links to visit our other pages. Clicking Home on our other pages will bring you back to this page.
Last updated: october 25 2019